Recommended Financial Advisors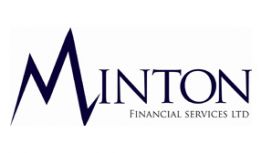 We offer independent advice and we are dedicated to helping clients achieve their financial goals and aspirations. All clients are individual and therefore solutions are tailored to their individual

needs. As professional Independent Financial Advisers we have access to the full range of products and services available in the UK, as opposed to a Tied Agent or Company Representative who may only advise and offer products from the company they represent.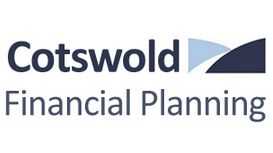 cotswoldfinancialplanning.co.uk
From the very start we wanted to make financial advice something clients would value and appreciate. We believe in a thing called service and creating long term relationships. Whether it's helping a

young couple buy their first home, or a newly retired couple manage their retirement savings. It's what gets us out of bed in the morning! We do all of this on a simple fee basis without the pressure of selling products. Our clients prefer it this way and so do we!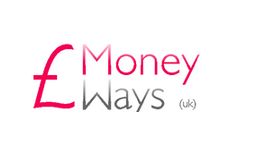 Established in 2000, we are small firm of Independent Financial Advisers with a focus on providing the best advice to corporate and individual clients. Providing tailored advice in clear and concise

language to ensure all aspects are properly covered and fully understood. Our location allows us to conveniently serve Farnborough, Aldershot, Fleet, Ash, Yateley, Blackwater and Camberley areas. Clients are invited to our offices or we offer home visits for additional flexibility.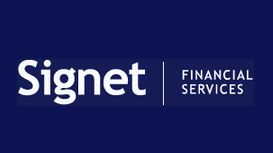 signetfinancialservices.co.uk
Dedicated to providing a very personal, unbiased advisory service to both new and existing clients. Offering an independent financial planning service together with independent financial advice.

Preferring to remain wholly independent and as such are not owned or linked to any insurance company or bank. Allowing us to have access to the whole of the market place, ensuring we provide a truly independent service.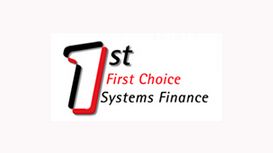 Welcome to First Choice Systems Finance, a specialist IT Leasing Company. Over the last 5 years we have helped over 2000 organisations find the right leasing and financing solutions for their needs.

We finance hardware, software and complete IT solutions. Along with a host of other office equipment. 1st Finance, also works with a select number of IT resellers providing finance solutions that help their customers to acquire the right I.T.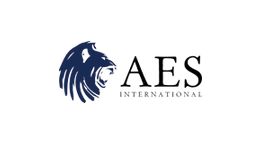 As experts in international financial advice our role is to de-mystify the complex world of different products and services. AES International exists to help our clients understand, protect and build

their assets better than any other organisation worldwide, through our multi-award winning financial service.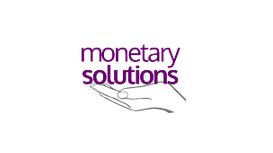 It's about making sure you have the funds to carry out your dreams and aspirations and take care of any eventualities should anything happen to you along the way. Just as you might instruct a personal

trainer to help you achieve your sporting goals, a financial planner can be used to help you fund your personal goals. Without goals, you don't know where you are heading. However, some people find that goals can be hard to set.
You can find out more about our services by clicking on the relevant boxes at the side of this page. The guidance and/or advice contained in this website is subject to UK regulatory regime and is

therefore restricted to consumers based in the UK. There may be a fee for Mortgage advice. The precise amount will depend upon your circumstances but we estimate that it will be £500.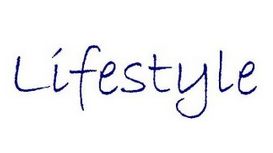 We offer a friendly and personal service to our clients. We find most people prefer to meet in person but we can of course work via email and the telephone. Meetings are available in our offices, your

office, your home or at a venue to suit you. Appointments are available in the evening as well as daytime if you prefer. Mark has worked in the financial services sector for over 30 years and as an IFA since 1993. Currently he is a Partner at True Potential Wealth Management.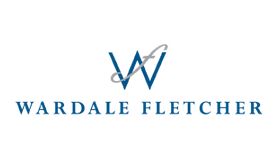 Our clients are at the centre of everything we do, and our dedicated team are focused on providing a first class service on a daily basis. We provide regular financial reviews to keep you on track,

provide a risk profiling service and fund analysis - all of which are key components to keep you, our client informed and in control of your financial future.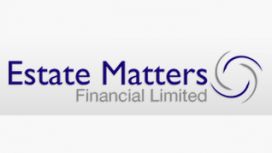 estatemattersfinancial.co.uk
We are focused on investment advice, Pensions restructuring, and Estate planning to assist you in achieving your longer term financial objectives so you can enjoy the lifestyle you deserve. We

established Estate Matters Financial to set the highest standards of advice, qualification and service by developing robust systems and procedures that will stand up to the severest scrutiny.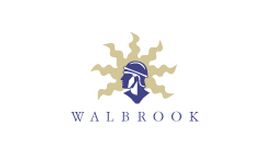 This site is not designed to answer all or necessarily any of your questions about the finance options available to you, but to act as an introduction to our service and hopefully impart a feeling

that we are the right people to talk to. It is a Walbrook motto that "it is never too early to discuss commercial lending and finance options", but if you have already done so elsewhere especially if you have spoken directly to a lender, why not give us a ring for a comparison.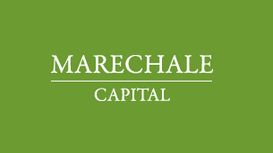 Advised the Living Ventures team on the £13m re-financing of the Alchemist bar and restaurant chain. Additional £2m EIS equity round closed to acquire further pubs for this dynamic new

brewhouse business. Joint venture company NUKS funding round completed, and commencing development of several large scale UK solar schemes. Top up funding raised for the leading AD renewable energy business in the UK, and funding arranged for eighth new AD site at Egmere.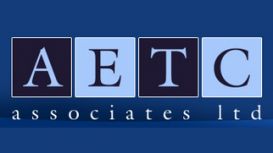 As an Independent Financial Adviser (IFA) we are able to offer advice on the full range of financial products and services available from the whole market. Many advisers, including the high street

banks are committed to using one or a few providers. This may mean that they are not able to access the best products, funds or services.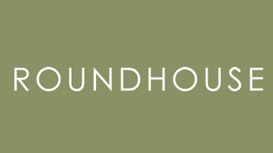 Chartered status enables individuals and firms to demonstrate their professional commitment to raising standards of knowledge, capability and ethical practice. It tells their customers that they can

expect the highest quality of service. With increased FCA regulation, new distribution channels, intense competition and relentless media scrutiny, the insurance and financial services sector has had to raise its game.
---
Do you wonder what a financial advisor does for a living? Maybe you need the professional assistance and help of a financial advisor? We can help you choose the right financial advisor and specialist in that field by sharing more about what a financial advisor does and how they can help you. Stay tuned to learn more.
Why Choose a Financial Advisor?
In a nutshell, a financial advisor is this type of specialist who will advise you on your financial endeavours and affairs, the investments you want to make, some good financial opportunities for you, the course of action you may take for your best. Naturally, people are not used to sharing a lot about our current financial situation and our plans. However, It is literary the job of the financial advisor to know about your plans, aspirations, financial past and help you explore a window of good opportunities. This article will provide you with an overview of what a financial advisor actually does and how the right financial advisor will help you choose the appropriate investments for you. With the help of such information, you will be able to choose the right financial advisor for you. At the end of the day, a financial advisor is someone you have to fully trust and rely on. Therefore, make sure to follow our tips and recommendations and also go with your guts, when choosing a financial advisor.
What does a financial advisor do?
Think of your financial advisor as a planning partner. In order to accomplish your financial goals, you can benefit a lot from the professional help of a financial advisor. A skilled professional with the right licenses and qualification if someone who will help you make all good plans become a reality.
A financial advisor can be competent and help you in different aspects, including the amount of money you should save in order to finance your plans and goals, the types of accounts that are best for you, the kinds of insurance that is best for you, estate and tax planning, etc. Part of the job of a financial advisor is also to help you understand how you can achieve your future financial goals. A financial advisor will have enough understanding, knowledge, and expertise in financial topics and be able to help you understand them too. Such financial topics a financial advisor will most likely discuss with you include budgeting, saving, complex investment, insurance, tax matters, etc.
However, the first thing a financial advisor will do for you when you start working together is they learning more about your financial health and current financial situation. It is impossible to make a solid plan for a financial future if you don't know where you stand at the moment. Therefore, a financial advisor will start with this aspect, typically learning more about your financial health through a detailed questionnaire they will give you to fill in. Make sure to provide honest and detailed answers, as this will help the financial advisor understand all important information about you and your financial health.
Financial Advisor and the Financial Questionnaire
The way you will fill in the questionnaire you are given by the financial advisor will determine how well and detailed they will be informed of your assets, liabilities, income, expenses. This questionnaire will typically also cover topics such as future pensions, income sources, project retirement needs, long-term financial obligations if any. You should also let the financial advisor know more about your investment preferences. This initial stage of assessment of your financial plans and current situation also includes other aspects including insurance issues, your tax situation, your current estate plan, other possible professionals you are involved with on your planning team, including lawyers, solicitors, accountants, etc.
Financial Advisor and a Financial Plan
Once the financial advisor collects, assesses, and reviews all the details and information you provide them with, they will be ready to create a comprehensive financial plan for you that will pretty much turn into the roadmap of your financial future and provide you with guidelines. Such a financial plan will summarize your current financial situation and all key details you have provided and will also include all the financial goals you and your financial advisor have already discussed and planned. Such a document will cover a few important topics, including your risk tolerance, estate-planning details, family situation, long-term care risk, other possible present and future financial issues. Next, the financial advisor will continue the financial plan by mentioning all potential best- and worst-case retirement scenarios and the needed steps that have to be taken for preventing the worst-case scenarios.
Financial Advisor Plans Action Steps
A financial advisor is a professional, who is involved in not only helping you with investments but also dissecting and improving every aspect of your financial life and situation. In fact, it is not even necessary to hire a financial advisor in order to get professional advice on investments. However, most people will opt for the help of a financial advisor mainly because of investments. In this case, the job of the financial advisor is to set an asset allocation, keeping in mind your risk tolerance and risk capacity. What an asset allocation determines is how percentages of your total financial portfolio will be allocated towards different asset classes. Additionally, the financial advisor will adjust your asset allocation based on your current age and how long you have before retirement. The financial advisor will work in accordance with the law and regulations in the field and also with their own or their company's investment policy when they buy and sell financial assets.
Financial Advisor and Investments
It is important for you to understand what and why your financial advisor is recommending. Don't follow their recommendations blindly, always make sure to ask questions, if you are concerned or not sure you understand something. Also, keep a close eye on the fees you are paying to your financial advisor. Ask your financial advisor why they recommend an investment, also if they will get a commission by selling you this investment. Pay attention to the investment philosophy of the financial advisor's firm too.
Why choose a financial advisor?
What does a financial advisor do?
Financial advisor and the financial questionnaire
Financial advisor and a financial plan
Financial advisor plans action steps
Financial advisor and investments