Recommended Financial Advisors
For ten years, Harvey worked as a City based Financial adviser, predominantly at Merrill Lynch International Bank. In the City, Harvey gained his financial planning qualifications and experience. He

then set up his own business, Melior Wealth in which he uses his skills, experience and knowledge to advise on investments, savings, pensions, insurance, inheritance tax, offshore matters and many other areas of financial advice.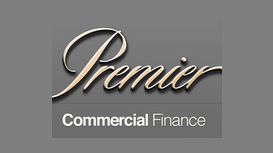 Formed in 1990, the Company continues to provide bespoke services to its clients. The ability to find and fund solutions has in some circumstances enabled clients to achieve exponential growth,

cutting years off achievement target dates. In other circumstances, clients have been able to reposition themselves in their local marketplace, enabling them to fight off competition which had jeopardised their existence.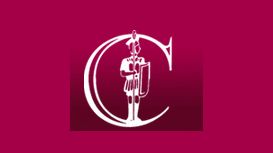 We are proud of achieving the accolade of being Chester's first Chartered Financial Planning firm, and the 17th in the UK to reach the pinnacle of our profession. This means we demonstrate the highest

level of technical expertise and professional standards, which are audited on an annual basis by the Chartered Insurance Institute. We employ very highly qualified staff with over 30 years experience in Financial Services.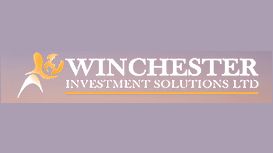 Based in central Hampshire we are well placed to advise clients throughout the South. With over 30 years' experience we provide Wealth Management and Retirement Planning advice to the more discerning

client. We are a privately owned firm of Independent Financial Advisers and therefore make our own decisions when it comes to looking after our clients' needs. We also offer various strategies on reducing clients' liabilities to Inheritance Tax.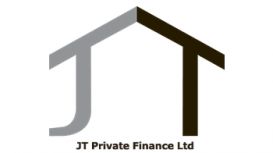 The value of the investment can go down as well as up and you may not get back as much as you put in This is an equity release mortgage, to understand the features and risks ask for a personal

illustration. Tax planning, trust planning and some buy to let mortgages are not regulated by the Financial Conduct Authority.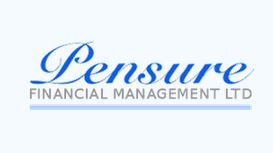 Our handpicked team of expert financial advisors are here to help and are available to offer professional advice and guidance on a range of financial products, specialising in retirement annuities.

From the moment we take your call, we are dedicated to sourcing intelligent solutions to suit you.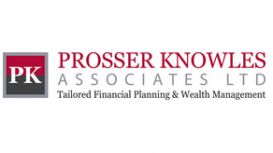 Prosser Knowles Associates Limited is one of Worcestershire's leading financial planning and wealth management companies, with satisfied clients across the UK. Founded in 1987, the company provides

advice and support to private individuals, trustees and businesses from its offices in Kidderminster and Worcester.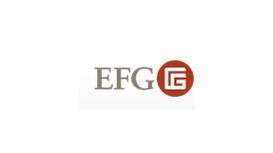 EFG Independent Financial Advisers is a new business supported by continuity of approach. It was created by combining EFG Ashby London and EFG Platts Flello, the IFA businesses of EFG Private Bank

Limited. In combining these businesses, EFG Independent Financial Advisers has brought together a wide range of financial planning expertise, encompassing both corporate and personal financial planning. Relationships remain at the heart of our service.
allottsfinancialservices.com
Auto-enrolment is the biggest change to workplace pensions for generations. The crux of it is about ensuring more and more employees are saving for retirement and that they have a pension. All

employers will be required to ensure more of their employees have a pension in place.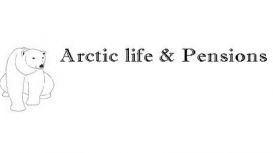 Chartered Financial Planners, Chartered Member of the Chartered Institute for Securities and Investments. Arctic was awarded the prestigious Chartered Financial Planners designation by the Chartered

Insurance Institute (CII) in 2008. This is the industry's gold standard for firms of financial planners. It confirms that we have satisfied rigorous qualification criteria in terms of retaining highly-qualified staff who subscribe to the membership conditions of the CII.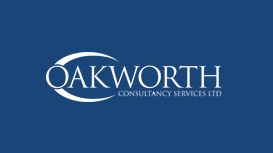 oakworthconsultancy.co.uk
Oakworth Consultancy Services Ltd is a successful IFA firm based in Pontefract with advisers operating in Greater Manchester, Hull and the whole of Yorkshire. The company, formed in 1994, enjoys a

reputation as one of the foremost investment and retirement planning organisations in the North. There are seven investment advisers at Oakworth each with an average of 20 years experience in financial services. Our reputation is based on sound financial advice and meeting clients' needs.
The guidance and/or advice contained within this website are subject to the UK regulatory regime, and are therefore targeted at consumers based in the UK. Sunley Financial is a member of Best Practice

IFA Group Ltd which is authorised and regulated by the Financial Conduct Authority.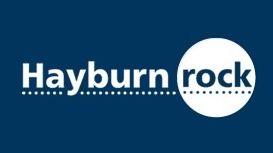 We are a firm of financial advisers based in Stourbridge, UK. We provide advice to both individuals and companies on all aspects of financial planning, through a long term approach of fully

understanding our clients' needs, wants and aspirations and then prioritising objectives. Established in 1996, Hayburn Rock has grown considerably over the years. From a small premises on Hagley Road, Stourbridge to the impressive St James' School Buildings in Wollaston.
We can also help you with growing and protecting your business as well as the key people within it. As independent financial advisers we are able to offer you the best solutions for your financial

needs. As we're not tied to a particular company or organisation we can offer truly impartial advice.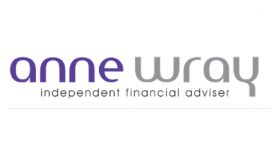 Anne Wray is a firm of professionally qualified Independent Financial Advisers. We specialise in giving advice to clergy and charitable organizations. We also welcome the opportunity to work with all

other clients. For over eighteen years we have given advice to clients on a wide range of subjects from pensions and investments to mortgages and life assurance.
---
Do you wonder what a financial advisor does for a living? Maybe you need the professional assistance and help of a financial advisor? We can help you choose the right financial advisor and specialist in that field by sharing more about what a financial advisor does and how they can help you. Stay tuned to learn more.
Why Choose a Financial Advisor?
In a nutshell, a financial advisor is this type of specialist who will advise you on your financial endeavours and affairs, the investments you want to make, some good financial opportunities for you, the course of action you may take for your best. Naturally, people are not used to sharing a lot about our current financial situation and our plans. However, It is literary the job of the financial advisor to know about your plans, aspirations, financial past and help you explore a window of good opportunities. This article will provide you with an overview of what a financial advisor actually does and how the right financial advisor will help you choose the appropriate investments for you. With the help of such information, you will be able to choose the right financial advisor for you. At the end of the day, a financial advisor is someone you have to fully trust and rely on. Therefore, make sure to follow our tips and recommendations and also go with your guts, when choosing a financial advisor.
What does a financial advisor do?
Think of your financial advisor as a planning partner. In order to accomplish your financial goals, you can benefit a lot from the professional help of a financial advisor. A skilled professional with the right licenses and qualification if someone who will help you make all good plans become a reality.
A financial advisor can be competent and help you in different aspects, including the amount of money you should save in order to finance your plans and goals, the types of accounts that are best for you, the kinds of insurance that is best for you, estate and tax planning, etc. Part of the job of a financial advisor is also to help you understand how you can achieve your future financial goals. A financial advisor will have enough understanding, knowledge, and expertise in financial topics and be able to help you understand them too. Such financial topics a financial advisor will most likely discuss with you include budgeting, saving, complex investment, insurance, tax matters, etc.
However, the first thing a financial advisor will do for you when you start working together is they learning more about your financial health and current financial situation. It is impossible to make a solid plan for a financial future if you don't know where you stand at the moment. Therefore, a financial advisor will start with this aspect, typically learning more about your financial health through a detailed questionnaire they will give you to fill in. Make sure to provide honest and detailed answers, as this will help the financial advisor understand all important information about you and your financial health.
Financial Advisor and the Financial Questionnaire
The way you will fill in the questionnaire you are given by the financial advisor will determine how well and detailed they will be informed of your assets, liabilities, income, expenses. This questionnaire will typically also cover topics such as future pensions, income sources, project retirement needs, long-term financial obligations if any. You should also let the financial advisor know more about your investment preferences. This initial stage of assessment of your financial plans and current situation also includes other aspects including insurance issues, your tax situation, your current estate plan, other possible professionals you are involved with on your planning team, including lawyers, solicitors, accountants, etc.
Financial Advisor and a Financial Plan
Once the financial advisor collects, assesses, and reviews all the details and information you provide them with, they will be ready to create a comprehensive financial plan for you that will pretty much turn into the roadmap of your financial future and provide you with guidelines. Such a financial plan will summarize your current financial situation and all key details you have provided and will also include all the financial goals you and your financial advisor have already discussed and planned. Such a document will cover a few important topics, including your risk tolerance, estate-planning details, family situation, long-term care risk, other possible present and future financial issues. Next, the financial advisor will continue the financial plan by mentioning all potential best- and worst-case retirement scenarios and the needed steps that have to be taken for preventing the worst-case scenarios.
Financial Advisor Plans Action Steps
A financial advisor is a professional, who is involved in not only helping you with investments but also dissecting and improving every aspect of your financial life and situation. In fact, it is not even necessary to hire a financial advisor in order to get professional advice on investments. However, most people will opt for the help of a financial advisor mainly because of investments. In this case, the job of the financial advisor is to set an asset allocation, keeping in mind your risk tolerance and risk capacity. What an asset allocation determines is how percentages of your total financial portfolio will be allocated towards different asset classes. Additionally, the financial advisor will adjust your asset allocation based on your current age and how long you have before retirement. The financial advisor will work in accordance with the law and regulations in the field and also with their own or their company's investment policy when they buy and sell financial assets.
Financial Advisor and Investments
It is important for you to understand what and why your financial advisor is recommending. Don't follow their recommendations blindly, always make sure to ask questions, if you are concerned or not sure you understand something. Also, keep a close eye on the fees you are paying to your financial advisor. Ask your financial advisor why they recommend an investment, also if they will get a commission by selling you this investment. Pay attention to the investment philosophy of the financial advisor's firm too.
Why choose a financial advisor?
What does a financial advisor do?
Financial advisor and the financial questionnaire
Financial advisor and a financial plan
Financial advisor plans action steps
Financial advisor and investments