Recommended Financial Advisors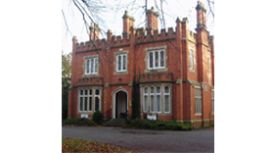 Looking for financial advice? We are passionate, driven and committed, and we pride ourselves on delivering innovative solutions that make a genuine difference to you. Dynamic, creative and

resourceful, our people bring an invaluable combination of industry and consulting experience. Our knowledge of business and finance is both broad and deep. Our successful record of over 32 years experience within the finance industry is testament to the skills, understanding and experience of our team.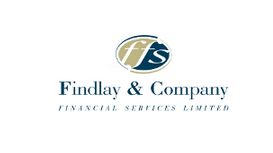 Established in 1998 Findlay & Company Financial Services soon built a reputation with other professionals as well as clients by offering quality advice and sound financial planning. We are recommended

advisers to Findlay & Company Chartered Accountants, as well as many other large solicitors firms.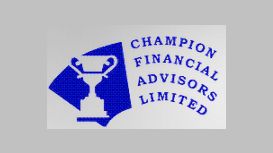 For all your Life Assurance, Mortgage, Pension and Investment needs. We are local independent financial advisors in Aylesford, Kent. We have been in the village for many years and hope to remain for

many more. Business is good, but we are always looking for new clients, and unlike some, we deal with small investors or ordinary mortgages with the same enthusiasm as we deal with our 'high net worth' clients. To us if you are a client, you are important!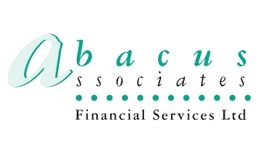 Abacus Associates Financial Services Limited is a well established firm of Independent Financial Advisers who specialise in personal financial planning. We have advisers based throughout England and

Wales who are ready to help you with a personal financial planning meeting in your own home or at our offices.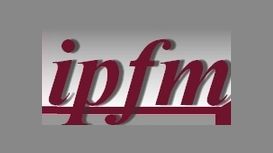 Independent: As an Independent Financial Advisor, we are an agent of our clients. A tied advisor is an agent of the bank or organisation they work for. We are not tied to any banks or brokers, so we

have access to the wider financial market to create an unbiased solution that is exactly right for you. Financial: At IPFM we believe in building personal and long term relationships with our clients.
Our goal is to provide you with a friendly and bespoke financial planning and wealth management service. This might be in creating an Investment Portfolio and helping them manage their pensions, ISA's

and Unit Trust investments, or helping them build a substantial Buy to Let property portfolio. We also provide bespoke financial planning reports to ensure you are on track for you goals such as School and University Fee planning.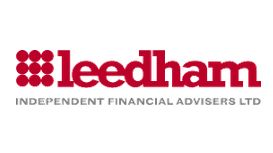 Leedhams was formed in 1990 by Barry Leedham, who ran the business until his retirement in December 2013. Leedhams was formed around family values, with an emphasis of working with clients in their

long-term best interests - this remains as important to the business today as it did at the start. At Leedhams we aim to provide you with a welcoming, professional environment where our team are polite, patient and well qualified.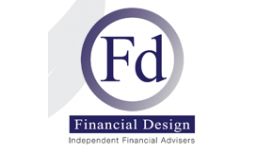 As Independent Financial Planners, we pride ourselves on helping clients to identify and achieve their short, medium and long-term goals. We do this by working closely with you, our client, to

determine a personal financial roadmap, which we review and refine regularly over time.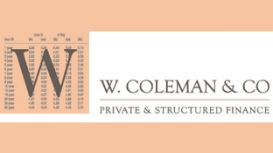 W Coleman & Co. was established in 2000 with the aim of providing a highly efficient private and structured financial service to private clients, companies and trusts acquiring either residential or

commercial property. This extends to shipping and aviation upon request. The role of the business is to act as brokers for the purpose of sourcing the right funding facility to suit the individual requirements of that client.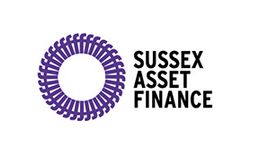 We are an independent asset finance broker providing a first class service at competitive rates on a wide choice of financial products, to the commercial and private sectors. Sussex Asset Finance Ltd

began trading in 2003 and our team has over 20 years of experience in the asset finance market.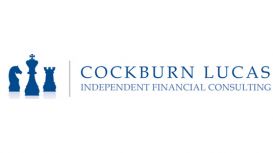 Established in 1997 and based in the East Midlands, we provide reliable and trustworthy independent financial advice to private clients, companies and family trusts based within the East Midlands

region. We hope that you find our website helpful, and we would be delighted to hear from you in the near future. For details on how to get in touch, please visit our contact page.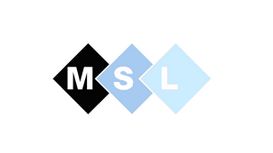 Michael Lewin, the Director has over 30 years experience in financial services. MSL specialises in Investments, I.S.A's, Retirement planning, Pensions, Life, Critical illness & Income Protection

Insurance, Inheritance Tax Planning and related Protection policies. The first meeting is free, thereafter, we charge on a fee basis. We are located on Theydon/Leaside Road. Closest station is Clapton Station. Bus 393 comes directly outside the building, from Clapton station and it is the 3rd bus Stop.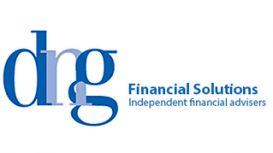 DNG are Independent financial advisers based in Northamptonshire. We have been providing independent financial advice to businesses and individuals in Northamptonshire, Oxfordshire, Buckinghamshire,

Warwickshire and beyond for many years. We are here to help - to understand your needs, to listen to your concerns and then to provide services which fit your particular circumstances.
greenlandfinancialplanning.co.uk
We are committed to providing the highest standards of unbiased independent financial advice. All initial meetings are without obligation and free of charge. Evening appointments at your home are

available - arrange your financial review today! We have been in the PRESS (Financial Adviser Newspaper 28 May 2009) Mystery Shopper Gloucester Verdict on Greenland FP Ltd: Shopper's Choice.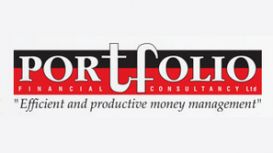 Financial Consultancy Limited is a firm of Independent Financial Advisers covering the whole of South Wales from offices in Swansea and Pontypool. Our ethos is straightforward: To give our clients the

highest possible standard of advice. Portfolio Financial Consultancy Limited our aim is to create unique solutions to solve our clients' financial issues.
---
Do you wonder what a financial advisor does for a living? Maybe you need the professional assistance and help of a financial advisor? We can help you choose the right financial advisor and specialist in that field by sharing more about what a financial advisor does and how they can help you. Stay tuned to learn more.
Why Choose a Financial Advisor?
In a nutshell, a financial advisor is this type of specialist who will advise you on your financial endeavours and affairs, the investments you want to make, some good financial opportunities for you, the course of action you may take for your best. Naturally, people are not used to sharing a lot about our current financial situation and our plans. However, It is literary the job of the financial advisor to know about your plans, aspirations, financial past and help you explore a window of good opportunities. This article will provide you with an overview of what a financial advisor actually does and how the right financial advisor will help you choose the appropriate investments for you. With the help of such information, you will be able to choose the right financial advisor for you. At the end of the day, a financial advisor is someone you have to fully trust and rely on. Therefore, make sure to follow our tips and recommendations and also go with your guts, when choosing a financial advisor.
What does a financial advisor do?
Think of your financial advisor as a planning partner. In order to accomplish your financial goals, you can benefit a lot from the professional help of a financial advisor. A skilled professional with the right licenses and qualification if someone who will help you make all good plans become a reality.
A financial advisor can be competent and help you in different aspects, including the amount of money you should save in order to finance your plans and goals, the types of accounts that are best for you, the kinds of insurance that is best for you, estate and tax planning, etc. Part of the job of a financial advisor is also to help you understand how you can achieve your future financial goals. A financial advisor will have enough understanding, knowledge, and expertise in financial topics and be able to help you understand them too. Such financial topics a financial advisor will most likely discuss with you include budgeting, saving, complex investment, insurance, tax matters, etc.
However, the first thing a financial advisor will do for you when you start working together is they learning more about your financial health and current financial situation. It is impossible to make a solid plan for a financial future if you don't know where you stand at the moment. Therefore, a financial advisor will start with this aspect, typically learning more about your financial health through a detailed questionnaire they will give you to fill in. Make sure to provide honest and detailed answers, as this will help the financial advisor understand all important information about you and your financial health.
Financial Advisor and the Financial Questionnaire
The way you will fill in the questionnaire you are given by the financial advisor will determine how well and detailed they will be informed of your assets, liabilities, income, expenses. This questionnaire will typically also cover topics such as future pensions, income sources, project retirement needs, long-term financial obligations if any. You should also let the financial advisor know more about your investment preferences. This initial stage of assessment of your financial plans and current situation also includes other aspects including insurance issues, your tax situation, your current estate plan, other possible professionals you are involved with on your planning team, including lawyers, solicitors, accountants, etc.
Financial Advisor and a Financial Plan
Once the financial advisor collects, assesses, and reviews all the details and information you provide them with, they will be ready to create a comprehensive financial plan for you that will pretty much turn into the roadmap of your financial future and provide you with guidelines. Such a financial plan will summarize your current financial situation and all key details you have provided and will also include all the financial goals you and your financial advisor have already discussed and planned. Such a document will cover a few important topics, including your risk tolerance, estate-planning details, family situation, long-term care risk, other possible present and future financial issues. Next, the financial advisor will continue the financial plan by mentioning all potential best- and worst-case retirement scenarios and the needed steps that have to be taken for preventing the worst-case scenarios.
Financial Advisor Plans Action Steps
A financial advisor is a professional, who is involved in not only helping you with investments but also dissecting and improving every aspect of your financial life and situation. In fact, it is not even necessary to hire a financial advisor in order to get professional advice on investments. However, most people will opt for the help of a financial advisor mainly because of investments. In this case, the job of the financial advisor is to set an asset allocation, keeping in mind your risk tolerance and risk capacity. What an asset allocation determines is how percentages of your total financial portfolio will be allocated towards different asset classes. Additionally, the financial advisor will adjust your asset allocation based on your current age and how long you have before retirement. The financial advisor will work in accordance with the law and regulations in the field and also with their own or their company's investment policy when they buy and sell financial assets.
Financial Advisor and Investments
It is important for you to understand what and why your financial advisor is recommending. Don't follow their recommendations blindly, always make sure to ask questions, if you are concerned or not sure you understand something. Also, keep a close eye on the fees you are paying to your financial advisor. Ask your financial advisor why they recommend an investment, also if they will get a commission by selling you this investment. Pay attention to the investment philosophy of the financial advisor's firm too.
Why choose a financial advisor?
What does a financial advisor do?
Financial advisor and the financial questionnaire
Financial advisor and a financial plan
Financial advisor plans action steps
Financial advisor and investments