Recommended Financial Advisors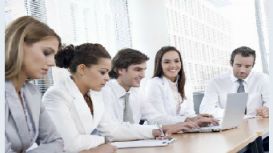 Following ten years with a leading Life Assurance company, Jim McGown moved to a specialist Financial Services recruitment agency where for nine years he was very successful in recruiting for a number

of high street banks and building societies, as well as national and provincial IFA practices.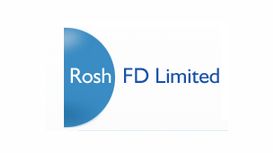 Do you struggle to find time to effectively manage your businesses financial administration? Does your business require the skills of a financial director but doesn't have the resources to support

one? Hiring a part time finance director to handle your financial management could be the perfect solution. A finance director can provide a wealth of financial services which will make a major impact on the growth and profitability of your business.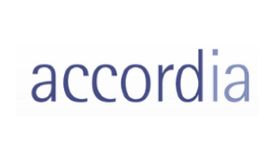 At Accordia Financial Services Group, we are dedicated to creating a meaningful, long-term relationship with you that is based on understanding and knowledge of your individual mortgage needs and

requirements. We are a company of action: proactive, professional and committed to creating long-term success and financial progression for you, our client. We understand that everyone's different, and that's why our approach to mortgage planning is as individual as you are.
castlehead-properties.co.uk
Castlehead Properties are an honest, hard working, independent company located within the heart of Renfrewshire. Offering a personal service to all customers whilst aiming to achieve the best

financial deal to suit your needs. Our Company takes pride in being honest, having great customer care and likes to give a unique personal service to all clients. Offering Independent advice on all aspects of finance including mortgages, insurance, selling property and investing.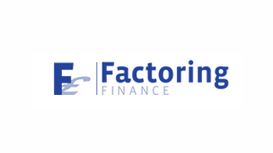 Factoring Finance Ltd have more than 30 years experience in finding the best invoice and asset backed finance solutions for UK business. With an extensive broker network and access to sector

specialists, Factoring Finance can start unlocking the potential in your business, free up the cash in your outstanding invoices and leave you to put more time into your business.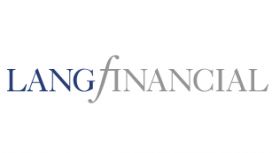 Lang Financial is a firm of independent financial advisers renowned for giving it's clients a clear insight into their financial future and creating long-term plans for pensions, family and business

protection, savings, tax and investments. Lang Financial help you achieve financial objectives for your business, your family and yourself.
activefinancialpartners.eu
AFP provides complete compliance and technology support services to self-employed financial advisers across the UK. AFP is a wholly owned subsidiary of one of the largest wealth management firms in

the South of England which has been providing private and corporate wealth management solutions since 2001.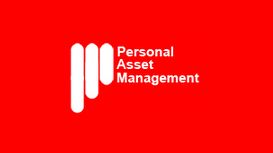 Client Services - Choosing the right financial adviser is an important decision to make. Investment - Investing for growth, investing for income, tax efficient investments plus a unique Valuation

Service. Retirement Planning - Options on retirement. Personal Tax Planning - Income tax, Capital Gains Tax and Inheritance Tax Planning. Long Term Care - Future planning or immediate need.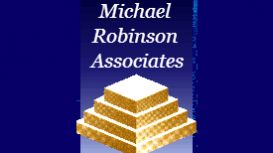 About Us: established in 1981, we have considerable experience and expertise in providing comprehensive independent financial planning advice and support to both individual and corporate clients. We

pride ourselves in providing a highly personalised and attentive service. An initial meeting is offered without charge or obligation. Thereafter we work on either a fee or commission basis, or a combination of both.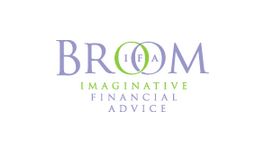 Unit trusts and open ended investment companies (OEICs) are forms of shared investments where money from many investors is invested in world stock markets. Whether a first time buyer, owner, investor,

retiree or needing commercial finance, our specialist mortgage advisers can guide you through the latest products, protection and lending criteria. Find out more.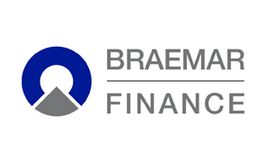 Braemar has extensive knowledge and expertise in the finance needs of your profession; we offer finance solutions designed to assist with the growth and development of your business. Our track record

talks for itself, in our latest survey 64% of our client base have used our finance repeatedly between 6 and 20 years for items such as equipment, vehicles, IT solutions or simply loans to pay tax bills.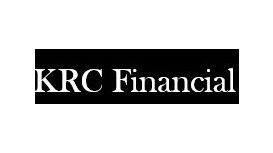 krcfinancialmanagement.co.uk
KRC Financial Management is a local firm of truly Independent Financial Advisers, who provide reliable and expert advice for individuals and businesses with regard to investments, estate planning,

pensions and protection. Planning for a secure future whether for yourself, your family or your business is one of the most important steps you will ever take. With the only constant in today's world being change, it is more important than ever to develop a personal plan that meets your individual goals.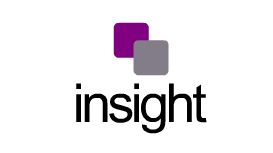 We invest our time to fully understand your financial situation completely. This is why we confidently give our clients the best possible solutions, and why we succeed. Our aspiration as a business is

to build long-term relationships with our clients so that your finances become a springboard, rather than an obstacle, to happiness.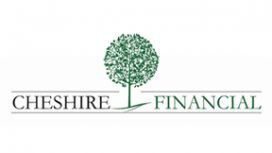 Cheshire Financial was founded with the aim of providing fair, ethical advice to consumers. With a wealth of experience in helping people with their insurance and financial needs, we feel we are

perfectly set up to help give you balanced, unbiased advice. We are comprised of fully qualified professionals with significant knowledge and extensive working experience in assisting people with their financial and insurance requirements.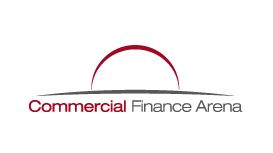 commercialfinancearena.co.uk
Here at Commercial Finance Arena we understand the existing tough climate and we will look to find a deal that suits you. We can look to help in all cases, whether a business or person has adverse

credit, limited accounts or just complicated circumstances. Mortgage Arena Ltd is an Appointed Representative of Life and Easy Ltd T/A FYB which is authorised and regulated by the Financial Conduct Authority under number 462298 in respect of mortgage and insurance mediation activities only.
---
Do you wonder what a financial advisor does for a living? Maybe you need the professional assistance and help of a financial advisor? We can help you choose the right financial advisor and specialist in that field by sharing more about what a financial advisor does and how they can help you. Stay tuned to learn more.
Why Choose a Financial Advisor?
In a nutshell, a financial advisor is this type of specialist who will advise you on your financial endeavours and affairs, the investments you want to make, some good financial opportunities for you, the course of action you may take for your best. Naturally, people are not used to sharing a lot about our current financial situation and our plans. However, It is literary the job of the financial advisor to know about your plans, aspirations, financial past and help you explore a window of good opportunities. This article will provide you with an overview of what a financial advisor actually does and how the right financial advisor will help you choose the appropriate investments for you. With the help of such information, you will be able to choose the right financial advisor for you. At the end of the day, a financial advisor is someone you have to fully trust and rely on. Therefore, make sure to follow our tips and recommendations and also go with your guts, when choosing a financial advisor.
What does a financial advisor do?
Think of your financial advisor as a planning partner. In order to accomplish your financial goals, you can benefit a lot from the professional help of a financial advisor. A skilled professional with the right licenses and qualification if someone who will help you make all good plans become a reality.
A financial advisor can be competent and help you in different aspects, including the amount of money you should save in order to finance your plans and goals, the types of accounts that are best for you, the kinds of insurance that is best for you, estate and tax planning, etc. Part of the job of a financial advisor is also to help you understand how you can achieve your future financial goals. A financial advisor will have enough understanding, knowledge, and expertise in financial topics and be able to help you understand them too. Such financial topics a financial advisor will most likely discuss with you include budgeting, saving, complex investment, insurance, tax matters, etc.
However, the first thing a financial advisor will do for you when you start working together is they learning more about your financial health and current financial situation. It is impossible to make a solid plan for a financial future if you don't know where you stand at the moment. Therefore, a financial advisor will start with this aspect, typically learning more about your financial health through a detailed questionnaire they will give you to fill in. Make sure to provide honest and detailed answers, as this will help the financial advisor understand all important information about you and your financial health.
Financial Advisor and the Financial Questionnaire
The way you will fill in the questionnaire you are given by the financial advisor will determine how well and detailed they will be informed of your assets, liabilities, income, expenses. This questionnaire will typically also cover topics such as future pensions, income sources, project retirement needs, long-term financial obligations if any. You should also let the financial advisor know more about your investment preferences. This initial stage of assessment of your financial plans and current situation also includes other aspects including insurance issues, your tax situation, your current estate plan, other possible professionals you are involved with on your planning team, including lawyers, solicitors, accountants, etc.
Financial Advisor and a Financial Plan
Once the financial advisor collects, assesses, and reviews all the details and information you provide them with, they will be ready to create a comprehensive financial plan for you that will pretty much turn into the roadmap of your financial future and provide you with guidelines. Such a financial plan will summarize your current financial situation and all key details you have provided and will also include all the financial goals you and your financial advisor have already discussed and planned. Such a document will cover a few important topics, including your risk tolerance, estate-planning details, family situation, long-term care risk, other possible present and future financial issues. Next, the financial advisor will continue the financial plan by mentioning all potential best- and worst-case retirement scenarios and the needed steps that have to be taken for preventing the worst-case scenarios.
Financial Advisor Plans Action Steps
A financial advisor is a professional, who is involved in not only helping you with investments but also dissecting and improving every aspect of your financial life and situation. In fact, it is not even necessary to hire a financial advisor in order to get professional advice on investments. However, most people will opt for the help of a financial advisor mainly because of investments. In this case, the job of the financial advisor is to set an asset allocation, keeping in mind your risk tolerance and risk capacity. What an asset allocation determines is how percentages of your total financial portfolio will be allocated towards different asset classes. Additionally, the financial advisor will adjust your asset allocation based on your current age and how long you have before retirement. The financial advisor will work in accordance with the law and regulations in the field and also with their own or their company's investment policy when they buy and sell financial assets.
Financial Advisor and Investments
It is important for you to understand what and why your financial advisor is recommending. Don't follow their recommendations blindly, always make sure to ask questions, if you are concerned or not sure you understand something. Also, keep a close eye on the fees you are paying to your financial advisor. Ask your financial advisor why they recommend an investment, also if they will get a commission by selling you this investment. Pay attention to the investment philosophy of the financial advisor's firm too.
Why choose a financial advisor?
What does a financial advisor do?
Financial advisor and the financial questionnaire
Financial advisor and a financial plan
Financial advisor plans action steps
Financial advisor and investments