Recommended Financial Advisors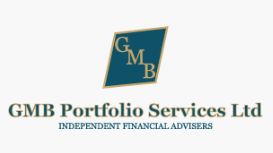 We have created a dynamic company based around our clients' needs. We have achieved this by having a strong ethos towards the importance of informed independent financial advice and on-going service.

We update you regularly which helps to keep you in the picture and puts you in control of your financial affairs.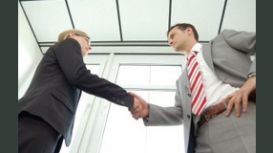 financialadvisormiddlesbrough.co.uk
Financial Advisers Middlesbrough, is a branch of Abacus Associates Financial Services. Abacus Associates Financial Services are a well established firm of independant financial advisers who specialise

in a face to face, personnal financial advise. Abacus Associates now cover the full north east including Middlesbrough, Darlington, Durham, Sunderland, Newcastle and any where in between.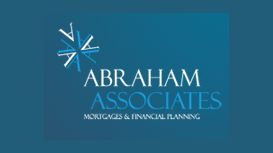 Abraham Associates is a friendly, family-run firm that has been providing expert personal financial advice and guidance for over 30 years. Our high reputation and success have been earned by

delivering transparent advice supported by exemplary customer service. We think that being fairly small is a great advantage, because we get to know our clients well and treat them as individuals, rather than as names on a list.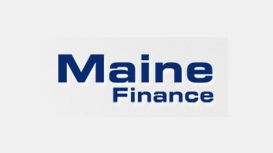 We have built our reputation through offering customers the support and advice they require to ensure their financial stability, protection and growth. At Maine Finance our success is based on

offering our customers the advice, guidance, support and products they require in a professional and efficient way. Our Customers ARE our success, that's why we feel so strongly about offering a quality of service second to none.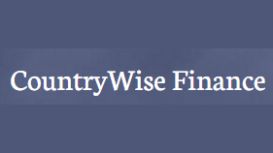 Having an established track record of 27 years experience in the financial services industry, we have the expertise in the areas of mortgages, loans, insurance and managing your general finances.

Alongside our experience we offer a commitment to finding you the best product deal, by searching the whole of the market. We will give you clear information that you will understand and will help you make an informed decision.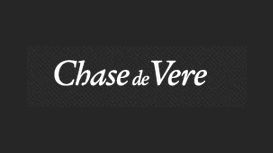 While our offices are based in major cities and key business centres, our advisers cover the whole of the country, meeting you when and where it's convenient for you. In our experience, meeting

face-to-face helps to build a much clearer picture of not only your unique personal circumstances, but also the financial solutions we can develop to help you meet your short, medium and long-term financial objectives.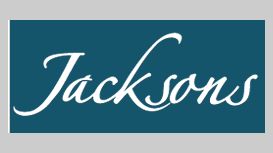 Here at Jacksons Wealth Management we have built up an enviable reputation in West Cornwall over 40 years for providing quality independent financial advice. We are a firm of Chartered Financial

Planners, proving that we are committed to the highest standards of professional excellence, ethics, and client care. Founded in 1974 as an offshoot of Jacksons Insurances (which was itself founded in Penzance in 1923) we have many clients who are the third generation of families we have dealt with.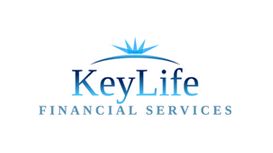 Carving out a financially secure future is considered that all-important step in life's little plans. Making the decision to come to us and help make that plan a reality is KEY! Securing the best

mortgage or insurance and all that comes with it, whether business or personal, can be a daunting task. With the multitude of options and advice available, you end up walking away with expertise masked in exceptional jargon and impressive abbreviations!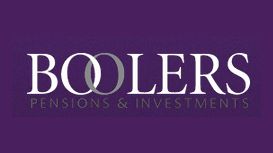 Boolers is a Chartered firm of Financial Planners. We have satisfied rigorous criteria relating to professional qualifications and ethical good practice to achieve this. It means you can be confident

that you are dealing with one of the UK's leading firms that is wholly committed to providing you with the best possible advice, service and support.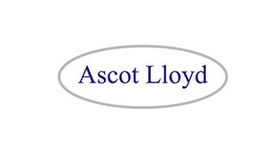 Ascot Lloyd Financial Services Ltd is authorised and regulated by the Financial Conduct Authority (www.fca.org.uk). As truly Independent Financial advisers we act for our clients with their best

interests in mind. Ascot Lloyd Financial Services Ltd provide a holistic financial planning service for both personal or corporate clients incorporating the use of protection products, investment products, pension planning and tax planning.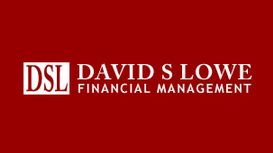 We adhere to strict FCA (Financial Conduct Authority) guidelines, which obligates us to provide advice most suited to your personal requirements, affordability and your risk profile. We have a wealth

of experience and support behind us and concentrate on the suitability, risk and strength of new and existing financial products and providers on your behalf.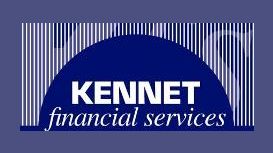 Planning to Succeed. We all have financial needs, and finding an affordable solution to meeting those needs is an area that many people seek advice upon. Your needs today could be significantly

different to those of the future. Financial planning can provide a means of reducing current tax liabilities as well as enabling you to provide for your future. You may wish to plan for a child's education, or the purchase of a dream home or perhaps for income in your retirement.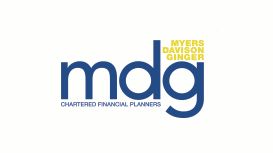 Myers Davison Ginger Ltd are Chartered Financial Planners. Chartered status is only awarded to firms which meet rigorous criteria relating to professionalism and capability. All chartered firms commit

to the Chartered Insurance Institutes code of ethics & conduct reinforcing the highest standards of professional practice in their business dealings.
Stephen Lunn DipPFS, proprietor and Independent Financial Advisor (IFA), formed Home Counties Financial Services in 1990 after 16 years experience with Prudential Assurance. Originally established to

provide financial advice and services to clients within the Home Counties, our coverage now extends far beyond.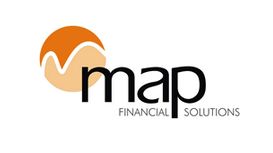 MAP Financial Services Ltd is a local Independent Financial Advisers (IFA) practice situated in the Beeston area of Nottingham. MAP was established at the beginning of 2009 by the three directors, who

themselves have over 45 years of experience in managing independent financial advisory practices and advising a broad spectrum of clients, ranging from private individuals, self-employed businesses and small regional companies.
---
Do you wonder what a financial advisor does for a living? Maybe you need the professional assistance and help of a financial advisor? We can help you choose the right financial advisor and specialist in that field by sharing more about what a financial advisor does and how they can help you. Stay tuned to learn more.
Why Choose a Financial Advisor?
In a nutshell, a financial advisor is this type of specialist who will advise you on your financial endeavours and affairs, the investments you want to make, some good financial opportunities for you, the course of action you may take for your best. Naturally, people are not used to sharing a lot about our current financial situation and our plans. However, It is literary the job of the financial advisor to know about your plans, aspirations, financial past and help you explore a window of good opportunities. This article will provide you with an overview of what a financial advisor actually does and how the right financial advisor will help you choose the appropriate investments for you. With the help of such information, you will be able to choose the right financial advisor for you. At the end of the day, a financial advisor is someone you have to fully trust and rely on. Therefore, make sure to follow our tips and recommendations and also go with your guts, when choosing a financial advisor.
What does a financial advisor do?
Think of your financial advisor as a planning partner. In order to accomplish your financial goals, you can benefit a lot from the professional help of a financial advisor. A skilled professional with the right licenses and qualification if someone who will help you make all good plans become a reality.
A financial advisor can be competent and help you in different aspects, including the amount of money you should save in order to finance your plans and goals, the types of accounts that are best for you, the kinds of insurance that is best for you, estate and tax planning, etc. Part of the job of a financial advisor is also to help you understand how you can achieve your future financial goals. A financial advisor will have enough understanding, knowledge, and expertise in financial topics and be able to help you understand them too. Such financial topics a financial advisor will most likely discuss with you include budgeting, saving, complex investment, insurance, tax matters, etc.
However, the first thing a financial advisor will do for you when you start working together is they learning more about your financial health and current financial situation. It is impossible to make a solid plan for a financial future if you don't know where you stand at the moment. Therefore, a financial advisor will start with this aspect, typically learning more about your financial health through a detailed questionnaire they will give you to fill in. Make sure to provide honest and detailed answers, as this will help the financial advisor understand all important information about you and your financial health.
Financial Advisor and the Financial Questionnaire
The way you will fill in the questionnaire you are given by the financial advisor will determine how well and detailed they will be informed of your assets, liabilities, income, expenses. This questionnaire will typically also cover topics such as future pensions, income sources, project retirement needs, long-term financial obligations if any. You should also let the financial advisor know more about your investment preferences. This initial stage of assessment of your financial plans and current situation also includes other aspects including insurance issues, your tax situation, your current estate plan, other possible professionals you are involved with on your planning team, including lawyers, solicitors, accountants, etc.
Financial Advisor and a Financial Plan
Once the financial advisor collects, assesses, and reviews all the details and information you provide them with, they will be ready to create a comprehensive financial plan for you that will pretty much turn into the roadmap of your financial future and provide you with guidelines. Such a financial plan will summarize your current financial situation and all key details you have provided and will also include all the financial goals you and your financial advisor have already discussed and planned. Such a document will cover a few important topics, including your risk tolerance, estate-planning details, family situation, long-term care risk, other possible present and future financial issues. Next, the financial advisor will continue the financial plan by mentioning all potential best- and worst-case retirement scenarios and the needed steps that have to be taken for preventing the worst-case scenarios.
Financial Advisor Plans Action Steps
A financial advisor is a professional, who is involved in not only helping you with investments but also dissecting and improving every aspect of your financial life and situation. In fact, it is not even necessary to hire a financial advisor in order to get professional advice on investments. However, most people will opt for the help of a financial advisor mainly because of investments. In this case, the job of the financial advisor is to set an asset allocation, keeping in mind your risk tolerance and risk capacity. What an asset allocation determines is how percentages of your total financial portfolio will be allocated towards different asset classes. Additionally, the financial advisor will adjust your asset allocation based on your current age and how long you have before retirement. The financial advisor will work in accordance with the law and regulations in the field and also with their own or their company's investment policy when they buy and sell financial assets.
Financial Advisor and Investments
It is important for you to understand what and why your financial advisor is recommending. Don't follow their recommendations blindly, always make sure to ask questions, if you are concerned or not sure you understand something. Also, keep a close eye on the fees you are paying to your financial advisor. Ask your financial advisor why they recommend an investment, also if they will get a commission by selling you this investment. Pay attention to the investment philosophy of the financial advisor's firm too.
Why choose a financial advisor?
What does a financial advisor do?
Financial advisor and the financial questionnaire
Financial advisor and a financial plan
Financial advisor plans action steps
Financial advisor and investments