Recommended Financial Advisors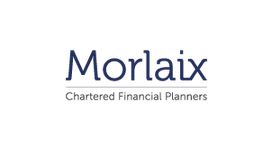 At a time when you don't feel you understand what your financial needs are, we recommend you speak to an experienced independent financial adviser/financial planner. Morlaix, Chartered Financial

planners will establish your current situation and future objectives and implement any recommendations where appropriate.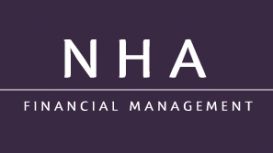 Friendly and approachable our advisers will explain your financial options in a clear and understandable way. We adhere to a high degree of professionalism and are members of the Personal Finance

Society - the Financial Adviser arm of the Chartered Insurance Institute. Originally based in Harrogate and now in York, we have a strong presence throughout Yorkshire. We also look after individuals and companies across the UK, with a growing customer base in London.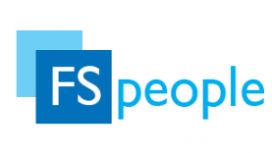 Following 5 years in recruiting, Ian Tomei started F S People back in April 2001, with the intention of focusing exclusively on the mortgage and financial adviser market. From a standing start the

company has now been a leading recruiter for over 14 years. Our roles have diversified too. As well as financial advisers and mortgage advisers, we recruit paraplanners, administrators, business development managers, sales managers, compliance managers, protection advisers and pension specialists.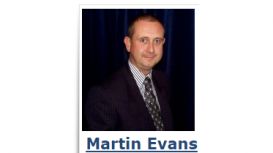 I will take away the pain and stress related to financial planning by explaining complex issues simply, truthfully and honestly. Working together we will look at how I am able to help you achieve your

financial goals. Taking the time to ensure that you understand both the advantages and any disadvantages there maybe with any solution recommended.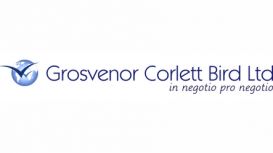 grosvenorcorlettbird.co.uk
We are a well established and specialist firm of Independent Financial Advisers (IFAs)based in Cirencester and London. We offer Chartered status advisers. Our financial advisers offer directors and

high net worth individuals a bespoke service. This includes advice on pension lifetime allowance, contribution limits and the new post Budget 2014 pension rules. We offer tax planning opportunities and investment portfolio management.
susanbrasseyfinancialservices.co.uk
You are assured of a very individual service in view of the fact that as well as the advice given to clients all administration is carried out by Susan herself, giving Clients a unique financial

planning process. The CII have checked that Susan Brassey meets the required qualification standard and confirms the adviser has signed an annual declaration stating that they have kept their knowledge up to date and complied with the Statements of Principle and Code of Practice for Approved Persons.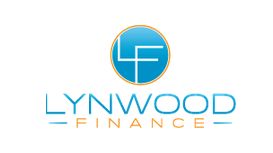 Lynwood Finance is independent finance introducers in the UK, providing a wide range of loan solutions for all circumstances. We offer financial products such as secured loans, unsecured loans,

homeowner loans, bad credit loans and debt consolidation loans. The company's main priority is to provide our customers with the best possible service, and unlike most loan companies we do not charge any upfront fees whatsoever.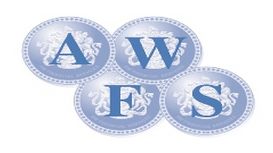 Our principal adviser, Angie Wilks, has over 25 years experience in the financial services arena. With this experience you can rest assured that we can help you choose the right mortgage or financial

package. We like to deal with all of our customers face to face offering a truly personal service. We like to build relationships with our customers based on trust, looking after their interests long after their mortgage is arranged.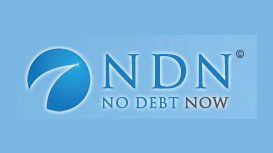 No Debt Now is an impartial and complete financial solutions companies, offering complete, honest and effective financial resolutions direct to the public. Providing a personal service, we supply our

clients with tailor-made solutions to meet their individual needs and make sure their needs are put before profits. Consumers in England and Wales may also wish to consult the Insolvency Service's debtor guide - In debt? Dealing with your creditors.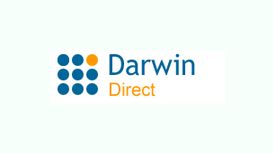 We are a Shrewsbury based business working with individuals, families and businesses of all sizes. Darwin Direct was established in 2004 as an additional service for the clients of Nigel Hinton IFA,

to provide independent general insurance advice to current and new clients of the firm. In January, 2005, a new company, Darwin Financial Management Limited, was formed to take over the business.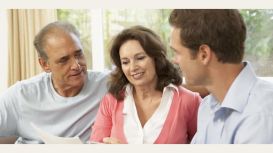 Whatever your needs or circumstances, it is likely that Shire Financial Management can help to save you a great deal of time and save you money. Being Independent Mortgage Advisors, we research the

whole market, compare mortgages and mortgage rates, to identify the best mortgage options available to you. As Independent Mortgage Advisers, we often have access to exclusive mortgage rates that are not available on the High Street.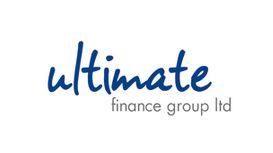 We appreciate that your business is unique - that you like to do things in a particular way, that you have close relationships with your clients and that you have particular challenges that are

specific to your operation. Unlike the big financial institutions we understand this, treating each of our clients on an individual basis. We don't take a "one-size-fits-all" approach, but tailor our wide range of options to suit your individual requirements.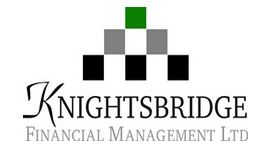 True impartiality is impossible if commission depends on the sale of the financial product. Therefore, for pension and investment advice, we are a "fee only" business. By operating in such a way, we

can offer truly objective advice, minimise a client's costs, and maximise value. Fees can be charged to the recommended contract, to the client personally or to a business as a professional undertaking.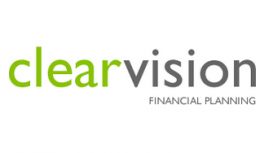 We help you to turn the goals, dreams and aspirations you have for yourself and your family into a reality through the efficient management of your finances. Please feel free to explore our website to

find out more or get in touch for an initial chat.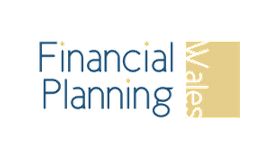 Our three different service options allow you to choose a cost effective solution to meet your own needs and requirements - you can also switch between them if your circumstance change. For a short

presentation on our Financial Planning and Investment Process. This represents our highest level of service and offers proactive financial and investment advice for those seeking the benefits of bespoke long term planning.
---
Do you wonder what a financial advisor does for a living? Maybe you need the professional assistance and help of a financial advisor? We can help you choose the right financial advisor and specialist in that field by sharing more about what a financial advisor does and how they can help you. Stay tuned to learn more.
Why Choose a Financial Advisor?
In a nutshell, a financial advisor is this type of specialist who will advise you on your financial endeavours and affairs, the investments you want to make, some good financial opportunities for you, the course of action you may take for your best. Naturally, people are not used to sharing a lot about our current financial situation and our plans. However, It is literary the job of the financial advisor to know about your plans, aspirations, financial past and help you explore a window of good opportunities. This article will provide you with an overview of what a financial advisor actually does and how the right financial advisor will help you choose the appropriate investments for you. With the help of such information, you will be able to choose the right financial advisor for you. At the end of the day, a financial advisor is someone you have to fully trust and rely on. Therefore, make sure to follow our tips and recommendations and also go with your guts, when choosing a financial advisor.
What does a financial advisor do?
Think of your financial advisor as a planning partner. In order to accomplish your financial goals, you can benefit a lot from the professional help of a financial advisor. A skilled professional with the right licenses and qualification if someone who will help you make all good plans become a reality.
A financial advisor can be competent and help you in different aspects, including the amount of money you should save in order to finance your plans and goals, the types of accounts that are best for you, the kinds of insurance that is best for you, estate and tax planning, etc. Part of the job of a financial advisor is also to help you understand how you can achieve your future financial goals. A financial advisor will have enough understanding, knowledge, and expertise in financial topics and be able to help you understand them too. Such financial topics a financial advisor will most likely discuss with you include budgeting, saving, complex investment, insurance, tax matters, etc.
However, the first thing a financial advisor will do for you when you start working together is they learning more about your financial health and current financial situation. It is impossible to make a solid plan for a financial future if you don't know where you stand at the moment. Therefore, a financial advisor will start with this aspect, typically learning more about your financial health through a detailed questionnaire they will give you to fill in. Make sure to provide honest and detailed answers, as this will help the financial advisor understand all important information about you and your financial health.
Financial Advisor and the Financial Questionnaire
The way you will fill in the questionnaire you are given by the financial advisor will determine how well and detailed they will be informed of your assets, liabilities, income, expenses. This questionnaire will typically also cover topics such as future pensions, income sources, project retirement needs, long-term financial obligations if any. You should also let the financial advisor know more about your investment preferences. This initial stage of assessment of your financial plans and current situation also includes other aspects including insurance issues, your tax situation, your current estate plan, other possible professionals you are involved with on your planning team, including lawyers, solicitors, accountants, etc.
Financial Advisor and a Financial Plan
Once the financial advisor collects, assesses, and reviews all the details and information you provide them with, they will be ready to create a comprehensive financial plan for you that will pretty much turn into the roadmap of your financial future and provide you with guidelines. Such a financial plan will summarize your current financial situation and all key details you have provided and will also include all the financial goals you and your financial advisor have already discussed and planned. Such a document will cover a few important topics, including your risk tolerance, estate-planning details, family situation, long-term care risk, other possible present and future financial issues. Next, the financial advisor will continue the financial plan by mentioning all potential best- and worst-case retirement scenarios and the needed steps that have to be taken for preventing the worst-case scenarios.
Financial Advisor Plans Action Steps
A financial advisor is a professional, who is involved in not only helping you with investments but also dissecting and improving every aspect of your financial life and situation. In fact, it is not even necessary to hire a financial advisor in order to get professional advice on investments. However, most people will opt for the help of a financial advisor mainly because of investments. In this case, the job of the financial advisor is to set an asset allocation, keeping in mind your risk tolerance and risk capacity. What an asset allocation determines is how percentages of your total financial portfolio will be allocated towards different asset classes. Additionally, the financial advisor will adjust your asset allocation based on your current age and how long you have before retirement. The financial advisor will work in accordance with the law and regulations in the field and also with their own or their company's investment policy when they buy and sell financial assets.
Financial Advisor and Investments
It is important for you to understand what and why your financial advisor is recommending. Don't follow their recommendations blindly, always make sure to ask questions, if you are concerned or not sure you understand something. Also, keep a close eye on the fees you are paying to your financial advisor. Ask your financial advisor why they recommend an investment, also if they will get a commission by selling you this investment. Pay attention to the investment philosophy of the financial advisor's firm too.
Why choose a financial advisor?
What does a financial advisor do?
Financial advisor and the financial questionnaire
Financial advisor and a financial plan
Financial advisor plans action steps
Financial advisor and investments