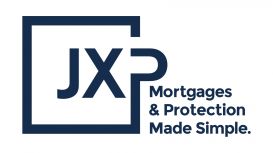 FEATURED

(3)

01323 890302
JXP are a whole of market Mortgage Broker. Get a Mortgage agreement in principle in 15 minutes. Free initial consultation either online, face to face or over the telephone. Choose from 1000's of

mortgages from over 98 lenders. Over 30 years of combined experience. Obtain your mortgage the hassle-free way from one of the leading Mortgage Brokers in Sussex.
First Time Buyer:Buying a home for the first time is exciting, but we understand that it can be stressful too.
I moved house and Kirsty helped me to get a mortgage. I was really surprised at how many mortgage providers there were available with great rates and how easy it was to do with hardly any paperwork to fill out. And of course, Kirsty is friendly, kind, professional and very knowledgeable. Completely recommended JXP and especially Kirsty to look after you and your mortgage needs.
I've now used JXP twice to set up a new mortgage and I can't recommend them highly enough. The process has been extremely painless and hassle-free and I feel that the advice they've given and the products they've found for me have been great. Wouldn't hesitate to recommend and use them again.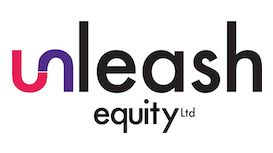 Unleash Equity Release provides specialist advice for people looking to get more from their retirement by unlocking the equity from their property. As members of the Equity Release Council, our team

prides itself on their a holistic approach to retirement planning. We strive to give all customers a fair, unbiased and efficient way of raising the money they need.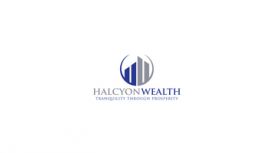 Halcyon Wealth a client-focused, innovative financial services consultancy with offices in the City of London, Canary Wharf and Royal Tunbridge Wells. Our fundamental objective is to provide a

holistic approach to financial planning by providing an unrivalled, personal client service proposition that is bespoke to each individual and specific to both their current circumstances and future ambitions.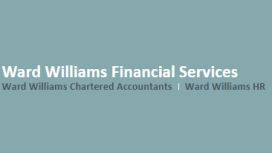 Ward Williams Financial Services Ltd was originally established by Ward Williams Chartered Accountants (Ward Williams Ltd) as a separate company to provide Independent Financial Advice to its personal

and business clients, as well as its professional connections. Ward Williams Financial Services Ltd is owned by the principals of Ward Williams Ltd and Ward Williams Financial Services Ltd. Ward Williams Financial Services Ltd (WWFS) is authorised and regulated by the Financial Conduct Authority.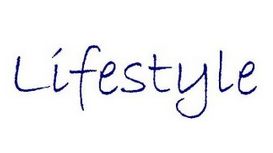 We offer a friendly and personal service to our clients. We find most people prefer to meet in person but we can of course work via email and the telephone. Meetings are available in our offices, your

office, your home or at a venue to suit you. Appointments are available in the evening as well as daytime if you prefer. Mark has worked in the financial services sector for over 30 years and as an IFA since 1993. Currently he is a Partner at True Potential Wealth Management.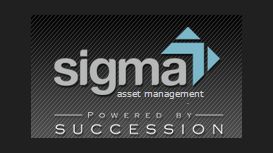 The cornerstone of our wealth management advice service is exactly that, service. Our aim is to protect yourself and your family in this rapidly changing world and assist you in achieving your

financial goals. We are fully committed to providing the very best financial advice to ensure we match your specific circumstances to the most suitable solutions for you and your family.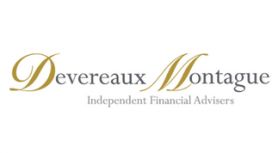 Our mission is to advise on all the needs of high net worth individuals throughout their lifetime. Please read our Privacy Statement before completing any enquiry form or before sending an email to

us. Devereaux Montague LLP is a Limited Liability partnership, is authorised and regulated by the Financial Conduct Authority (http://www.fca.org.uk/register).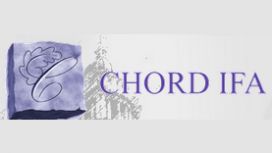 You have found us because you are looking for sound, independent financial advice. Whatever your needs, getting professional, impartial advice can help you cut through the hype and the jargon and make

the right decisions for your situation. At Chord IFA all our advisers are chartered financial planners dedicated to providing advice specific to your individual needs. As Independent Financial Advisers, Chord IFA has no ties to any single product provider or supplier.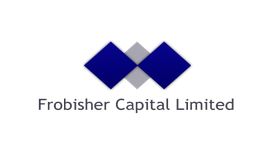 Now what was the question? We have proven systems and investment expertise to satisfy your need to make your money work harder for you without taking on undue risk. Whether your objective is for

income, capital growth or a combination of the two we can construct investment and pension portfolios to match your requirements. Our regular reviews ensure the plan is kept on track. It it all starts with listening.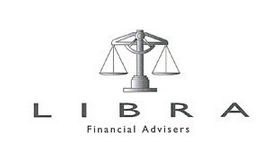 The great joy of financial freedom is having your heart and mind free from worry about life's uncertainties, and our aim is to pave the way for a more secure financial future for you, your family and

for businesses of all sizes. YOU are the focus of our business: You, your life, your family, your future. Our understanding of your current financial situation is the keystone to the formulation of a financial plan which will meet your future needs.
---
Most of the usual clients of a financial advisor in Addlestone would be either owners of a business, people, who are about to invest in a new startup business or an idea they have in mind, or even older folks planning their retirement. It is usually in front of a big decision or a change we have to make in our lives when we need the help of a financial advisor in Addlestone to help us get on the right pat. However, nowadays the clientele of a financial advisor in Addlestone is getting more and more variable. People from different walks of life, different age groups, and different plans and priorities would enjoy and need the help of a financial advisor in Addlestone. A financial advisor in Addlestone is the professional who is trained in helping others gain the financial culture and knowledge they need according to the place in life they are at and where they want to go, what they want to achieve. A financial advisor in Addlestone is the person you go to, when you want to make the right steps. Therefore, today we would like to share with you some key tips you can get from a reputable financial advisor in Addlestone.
Tip from a Financial Advisor in Addlestone: Take Bigger Risks
You are maybe thinking that a financial advisor in Addlestone in their right state of mind would never advise you on taking risks. However, the good financial advisor in Addlestone knows that risks, when the right ones and at the right time, can bring back some great returns in investment and dedication. A financial advisor in Addlestone would encourage the younger clients to take bigger risks, because this is the right time for them to learn to walk and be brave to achieve their goals.
Tip from a Financial Advisor in Addlestone: Invest in Yourself
Another important tip from a financial advisor in Addlestone you would get is that no matter your age, investing in yourself in a great thing and it will pay off for sure. Especially when investing into improving a set of skills, developing a talent, learning something new or educating yourself, a financial advisor in Addlestone will tell you it is all worth it for sure. The single best investment you can make, especially while you are young, is investing in yourself, as a reliable and reputable financial advisor in Addlestone won't get tired to tell you.
Tip from a Financial Advisor in Addlestone: Follow Opportunities
Like literary, a good and experienced financial advisor in Addlestone can also suggest that literary following the great opportunities is so important. Especially while you are young and carefree, you can easily move out the town, follow you dreams, don't be afraid to go out of your comfort zone. A reputable and experienced financial advisor in Addlestone knows that there is a geography of success. For example, if you live in a small town with less opportunities, but you dream big, a financial advisor in Addlestone would suggest you don't have to be afraid to move out and give yourself the chance to try new and exciting opportunities. Take it from a good financial advisor in Addlestone and allow yourself all chances.