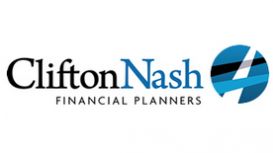 Most people come across the need for financial advice at some points in their lives. It could be a change of job, a new baby, a house move, or selling a business. Less happily, it might be an older member of the family becoming ill, wanting to make sure their hard-earned savings are prudently looked after. And those who inherit money also usually seek advice to make sure they get the best out of it.
All these sorts of people and more come to us for help. And many more don't wait for life's surprises to come knocking - they see us once or twice a year and we help them plan the life they want and prepare for the challenges in advance. Everyone is different and everyone's circumstances change regularly so it really makes sense to be on top of these things with good financial planning. It's surprising how even little things thought of in advance can make a big difference in the long term.
Some financial advisors are limited to the sorts of options they can offer you, for various reasons.
---
Reviews and Ratings
We do not have any reviews about Clifton Nash available right now.