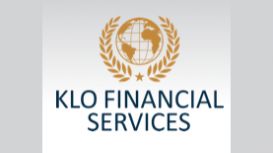 Our independent financial adviser team work alongside our dedicated client managers to provide client-focused advice in all aspects of financial planning.
Aided by in-house investment analysis, portfolio diversification and construction, our local financial adviser team provide tailored solutions, ongoing investment management and investment diversification to assist our clients to achieve their financial objectives.
Clients have a range of objectives which reflect their ever-changing financial needs throughout their lifetime. Our professional service ensures that we can assist clients in prioritizing and achieving these objectives.
---
Contact Details
KLO Financial Services
The Old Drill Hall, 2 Trinity Mews, Priory Road
Warwick, Warwickshire
CV34 4NA
Get Directions
Show map
---
KLO Financial Services
Grosvenor House, 11 St Paul's Square
Birmingham, West Midlands
B3 1RB
Get Directions
Show map
---
KLO Financial Services
Unit 4.07 Soho Works, The Tea Building, 56 Shoreditch High St
London
E1 6JJ
Get Directions
Show map
Services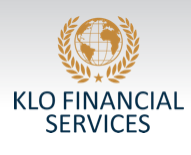 It isn't something that anyone enjoys thinking about, however, when the time comes, it's important to have a plan in place. Every person has their own expectations as to what happens to their finances after they pass away and our team is here to ensure that this is executed as best as possible. For this reason, we have built our business on the foundation of taking the time to listen, assess and advise you on the most appropriate strategies for inheritance tax planning. Our inheritance tax advisers provide bespoke solutions that preserve your hard-earned assets.
In the event of your death, inheritance tax can end up costing your loved ones much more than you may anticipate, without specialist planning. It is a tax on the transfer of assets, that you may have built up during your lifetime, which you then pass on. In normal circumstances, if the value of your estate is below the nil-rate band of £325,000, or everything above the threshold is left to your spouse or a charity, there will be no tax to be paid.
Your estate is built up of cash in the bank, investments, properties and businesses you own, vehicles, and any potential payouts from life insurance policies. If the value of your estate is above the threshold, you may be liable for the tax rate of 40%. In order to ensure that your loved ones receive as much of your remaining assets as possible, inheritance tax planning is vital.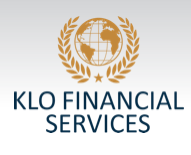 At KLO Financial Services, we understand that no two individuals or businesses share the same goals or ambitions. Each client is unique, with their own needs, targets and budgets. For this reason, we have built our business on the foundation of taking the time to listen to you in order to provide bespoke, personal financial management solutions.
Personal financial planning is a long-term process that includes all aspects of organizing your finances, whether that's budgeting, banking, insurance, mortgages, investments, retirement planning, tax planning or property planning. It refers to the process of financial management and providing services to individuals and businesses, advising them about financial and investment opportunities.
Specifically, personal financial management is about meeting personal goals, whether that's building your investment portfolio, or paying for your children's university fees. In many cases, our financial planners will work with clients for years, assisting them with their finances as they experience life-changing events.
Reviews and Ratings
We do not have any reviews about KLO Financial Services available right now.