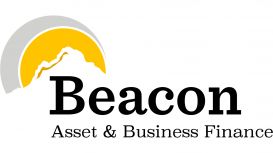 We give you quick and easy access to the best financial products and the best subsidies on the equipment, machinery or projects you need. We work for you to make your life easier, taking the hassle out of your next investment so you can focus on running your business.
When it comes to understanding your business, nobody does it better than us. We take the time to get to know you so we can find the right funding package you need. We can help with a one-off deal, or we can work with you over months and years as your business and investment needs grow.
Services

Asset finance:
We offer a range of asset finance options to suit all types of businesses and industries. From hire purchase to leases and contract hire, we can help you to grow you business by securing the funding you need at competitive rates. We work with a panel of lenders to offer flexible products and repayment plans to suit your needs and circumstances.
Loans and non-standard finance:
Our range of unsecured business loans could help you fund all manner of typical or non-standard investments. From project loans to cover bespoke plans to flexible-use loans for growth, capex or cash flow, we can help. Our panel of lenders includes many of the biggest names in the finance world, so you can trust you're getting the best deal around.
Asset based lending (ABL):
Make use of our asset based lending (ABL) options to grow your business without impacting on your cash flow. ABL can cover business projects where the loan is secured against land or equipment, or the refinancing of a whole business. Choose the payment profile that suits you best and get quick, easy access to the funding you need to grow.
Invoice finance:
If your business invoices to other businesses we offer a wide range of invoice financing options that can allow you to free up cash to fund growth. Whether you're new to invoice finance or thinking of changing from your existing supplier, we can help. We can introduce you to all of the benefits and build the right deal for you. We're confident that we can secure you the best price.
Reviews and Ratings
We do not have any reviews about Beacon Asset Finance available right now.