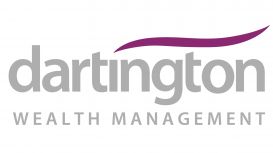 Dartington Wealth Management was authorised by the Financial Conduct Authority on 1st June 2016 and came about following a management buy-out and demerger of the Cambridge branch of Money Wise Independent Financial Advisers Ltd. Although we are a new company, the firm has a history in Cambridge that goes back over 50 years, having originally been trading as C C Lee & Co. from 1962 the firm was taken over by Money Wise Independent Financial Advisers in 2009 before becoming Dartington in 2016.
We provide independent, impartial financial and investment advice (wealth management) to individuals, business owners, charities and trustees. Our services include establishing and administering workplace pensions and other workplace benefits for a range of employers, charities and educational establishments through Dartington Benefits.
We are a valuable source of advice for individuals getting divorced, planning to fund care needs, retirement, personal and trustee investment portfolios, and working with court appointed deputies to provide investment advice to vulnerable clients, including those in receipt of a personal injury award.
---
Services

Providing financial support at a time when it is vital for the business to recover quickly and minimise the impact on profits is crucial for business continuity. In simple terms there are three main business protection insurances that will safeguard your business:
1. Shareholder protection:
Should a shareholder die (or become terminally ill) a policy pays out a lump sum that can be used to purchase the shares of the deceased shareholder or partner.
2. Key person insurance:
A policy that provides funds to protect the business against the effects arising from the death (or terminal illness) of a key person, including a loss of profits and the costs of finding and training a suitable replacement.
3. Loan repayment insurance:
Providing funds to repay loans, mortgages or other debt in the event of the loss of the business owner or key person.

Funding care in later life involves planning for the costs of specific needs unique to older people.
Health and financial security are really important issues and become more so the older we get. No one knows what the future holds but it is possible to exercise a considerable amount of control over some very significant aspects of old age. Aspects like where you live, how much capital and income you have at your disposal and perhaps most important of all, how you pay for your care.
This is particularly significant as care costs in England are not covered by the state in the way that health costs are. In fact, anybody with assets worth £23,250 or more – including the value of their home – is required to pay for all of their care. This means that without the right planning, people might have to use up their savings and other assets to cover their care costs and this may even mean having to sell their home.
Reviews and Ratings
We do not have any reviews about Dartington Wealth Management available right now.